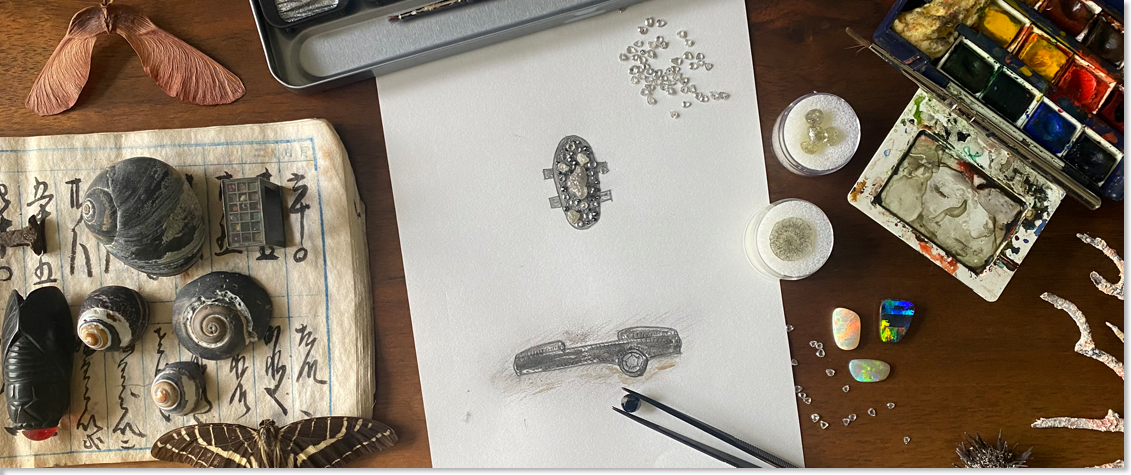 SHIBUMI GALLERY has two experienced custom designers:
April Higashi, Shibumi Founder/Visionary & Artist
Tracy Conkle, Designer/Artist and former Creative Director for Kathleen Dughi Jeweler and Jewelry Expert for Lang Antiques

Many of our retail staff are also gallery jewelers that can answer preliminary questions or give you more information and guidance regarding custom design.
We are happy to base the design on a piece from April or Tracy's portfolios or work with you and any of the artists we represent.  
We also have hundreds of projects we can share that are not published online. And of course, we always enjoy coming up with completely new designs. 
We keep a wide selection of stones in stock or we can source stones to most specifications. Custom pieces can also be created using your family heirloom stones.
You can learn more about our complimentary heirloom assessment process or book an appointment here.
Our in-house custom design process begins with talking with you about your ideas. From there we provide you with drawings, metal choices, and gemstones, or work with your own drawings, images, or ideas.
Book a Custom Appointment with April or Tracy.

See some of custom design and heirloom redesign processes documented below.